Wrapped To Wear
Jewelry
Website
Space B-649
Space B-649
Space B-650
Space B-650

Profile
Handmade jewelry
---
Stone Cuffs and Stone Choker
Handmade natural leather and stone chokers and stone cuff bracelets.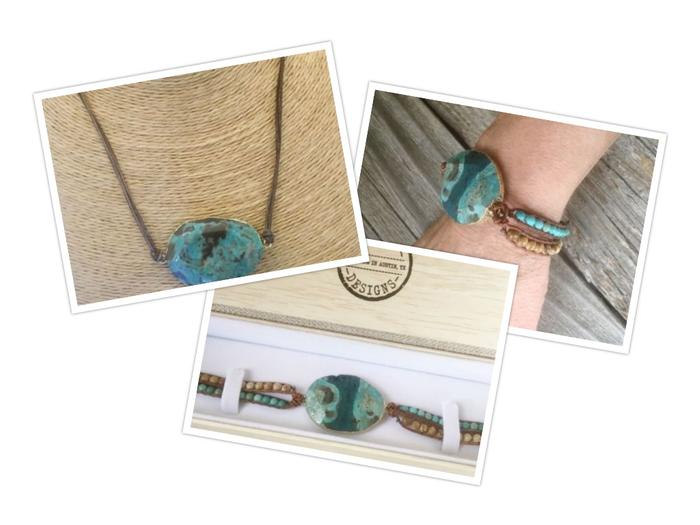 Tube Singles
Natural handmade with stone, sterling, sterling tubes and leather bracelets.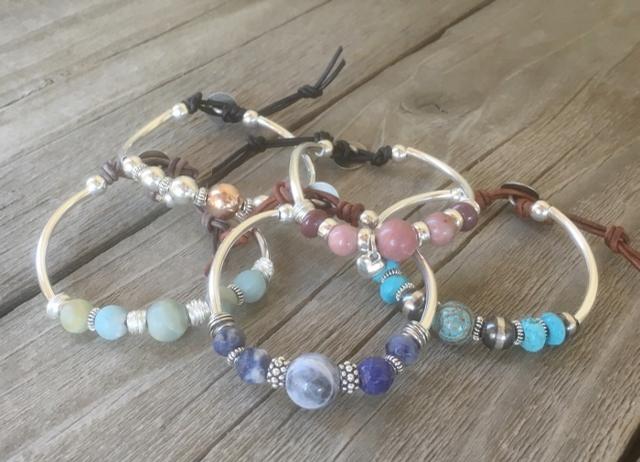 Scatter Cuff
One of our handmade bracelets using natural leather, sterling and natural stones.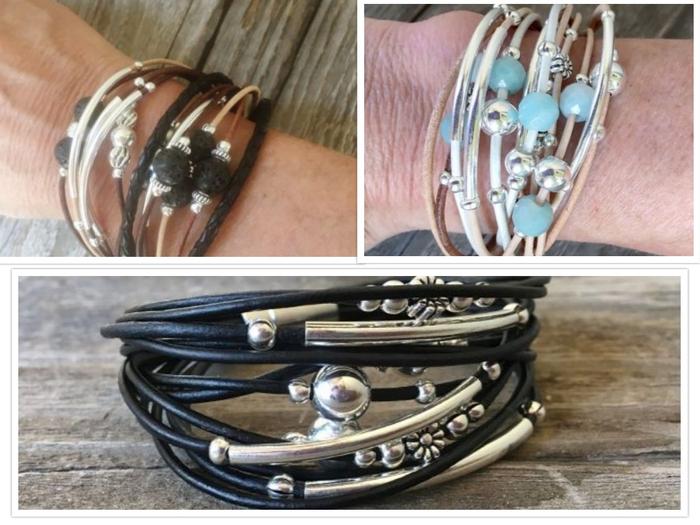 Vintage Pillow Covers and Footers
Handmade, one-of-a-kind, hand loomed from vintage fabric, pillow covers and matching footers.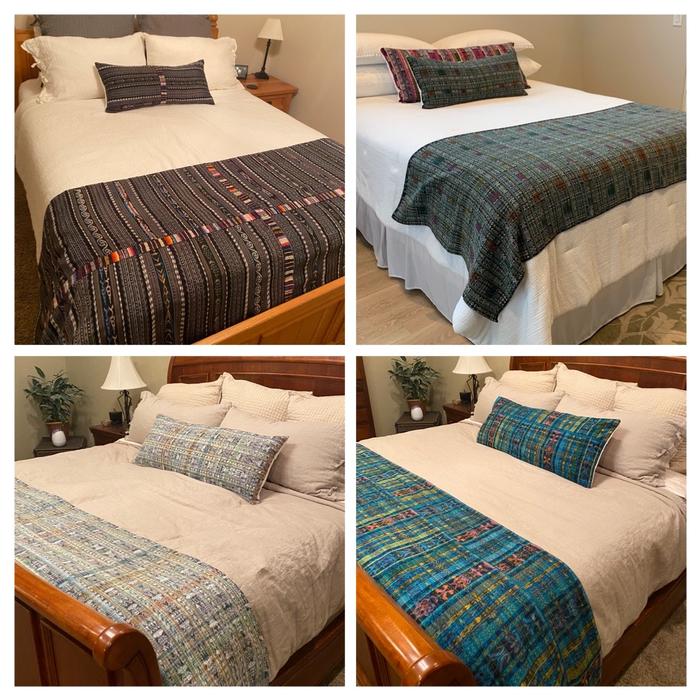 Wrapped Bracelets and Scatter Cuffs
Collage of our Wrapped bracelets and Scatter Cuffs handmade with natural leather, stones, and sterling silver.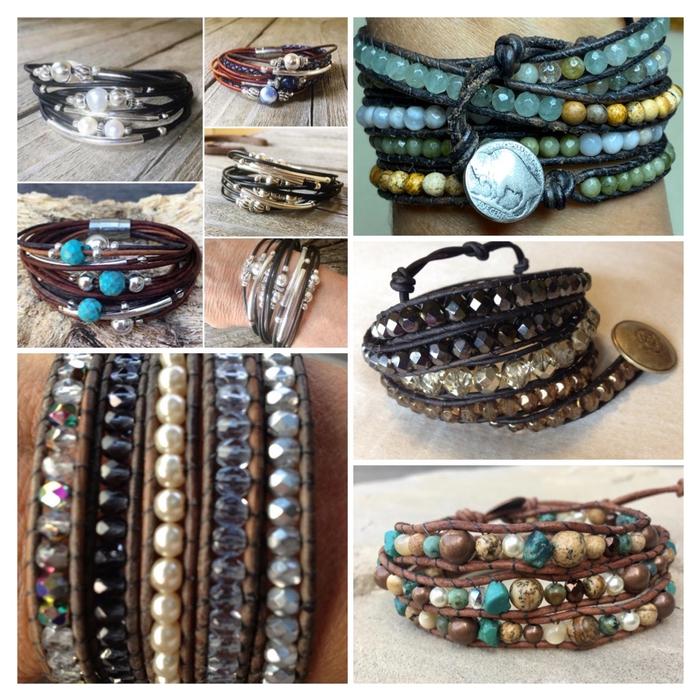 Beautiful leather, sterling and pearls!
Various handmade bracelet, necklace, and earring designs from Wrapped To Wear.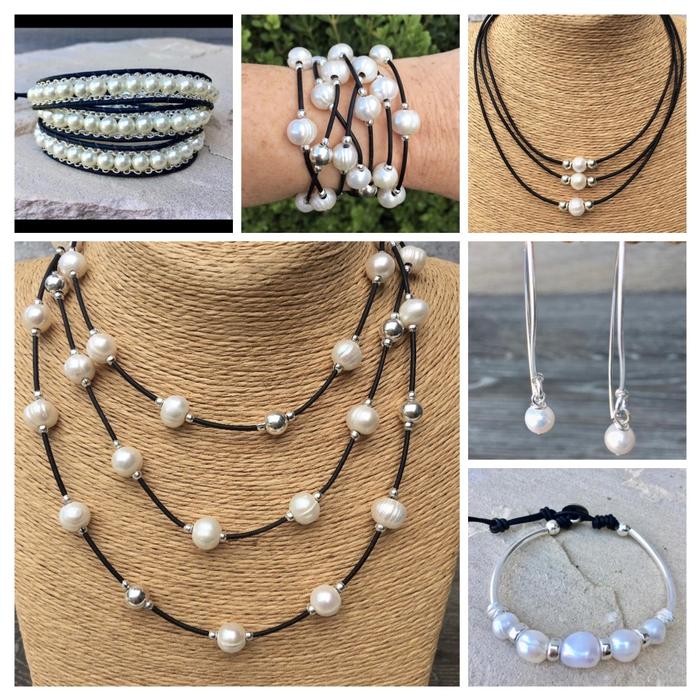 Earrings and Bracelet/Necklace Sets.
Handmade earrings and bracelet/necklace sets with natural stones and leather.