Silvertines Spoon Ring Guy
Jewelry
Website
Space B-731
Space B-731


Profile
Using recycled mid 1800s-1900s silverware I make artisan jewelry, wind chimes and other items seeking a second chance to be better than new.
---
Spiral Wrap Spoon Ring
Mid 1800s flatware Handmade and bent into a ring.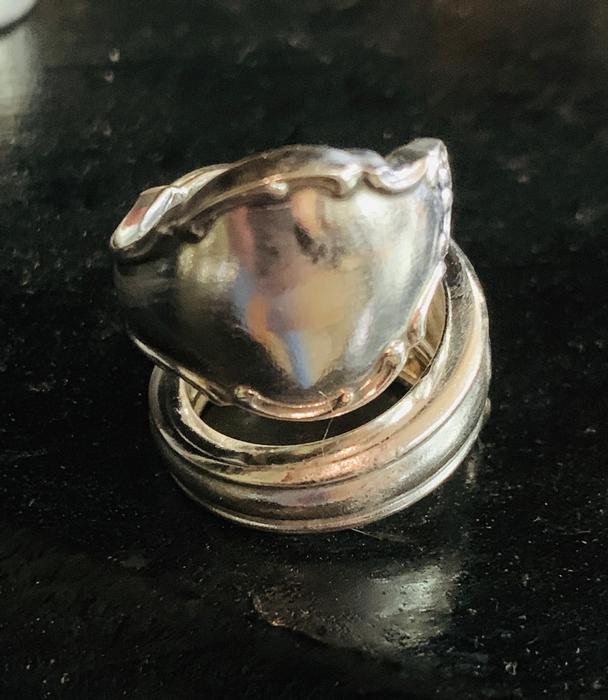 Twisted Fork Rings
Early 1900s flatware twisted into something beautiful,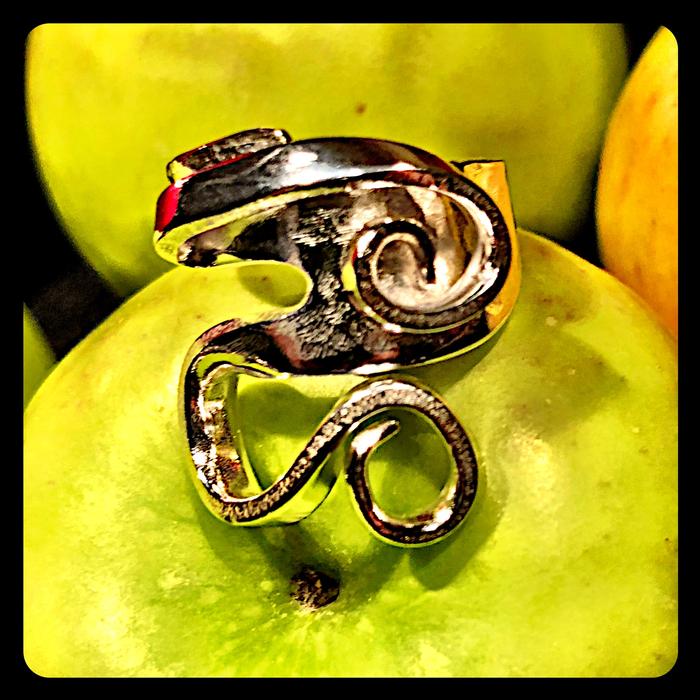 Logo
This spoon seeks a new beginning for a second chance to be better than new like the butterfly!
Vintage spoon cuff.
Handmade silverplate vintage spoon and fork tine horseshoe cuff.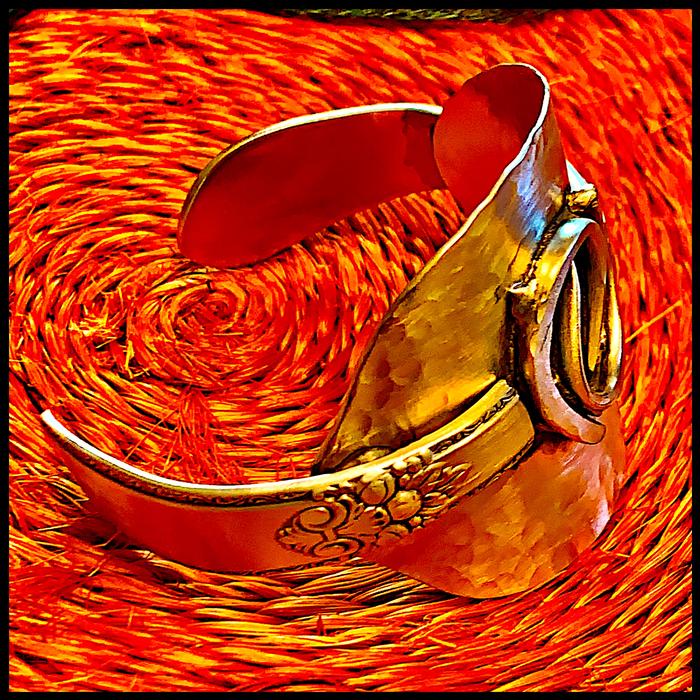 Spiral spoonring
Recycled silver spoon, mid 1900s flatware handmade locally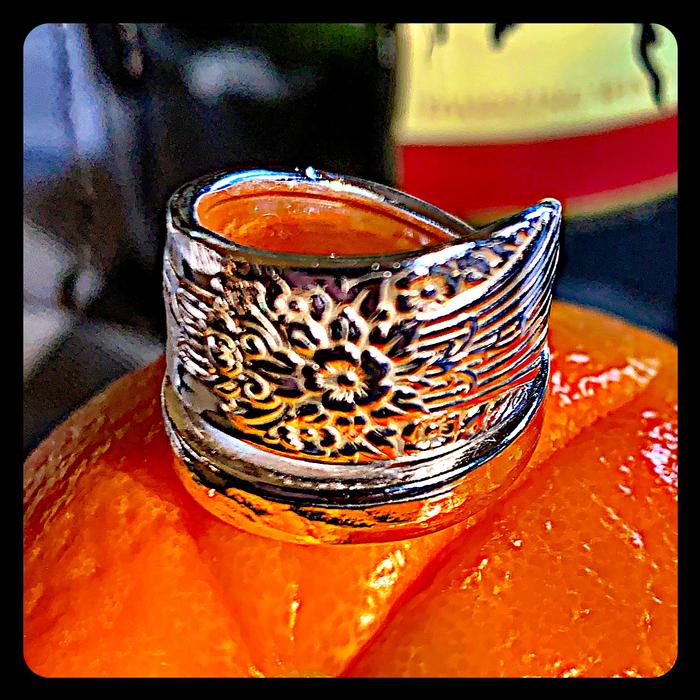 Fork ring
1900s silverplate fork hand bent into a ring.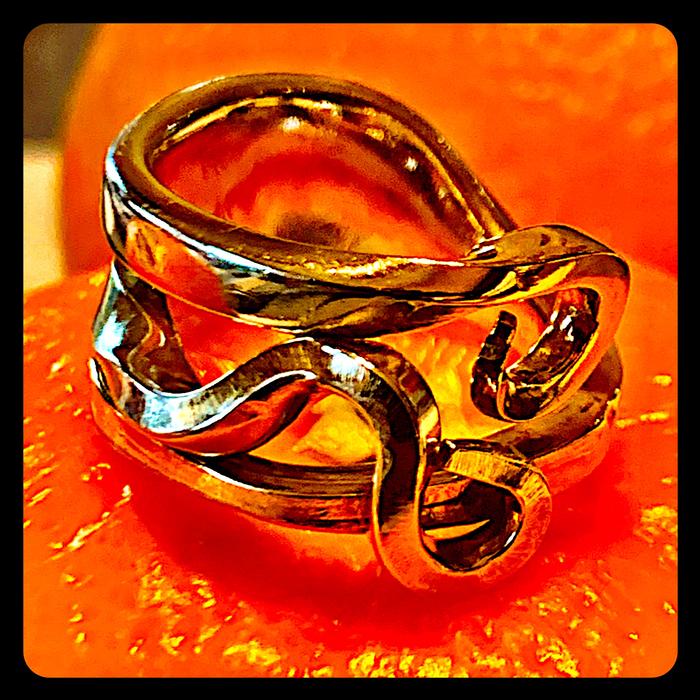 Spoon ring
This was a hotel demitasse spoon. Handmade into a spoon ring.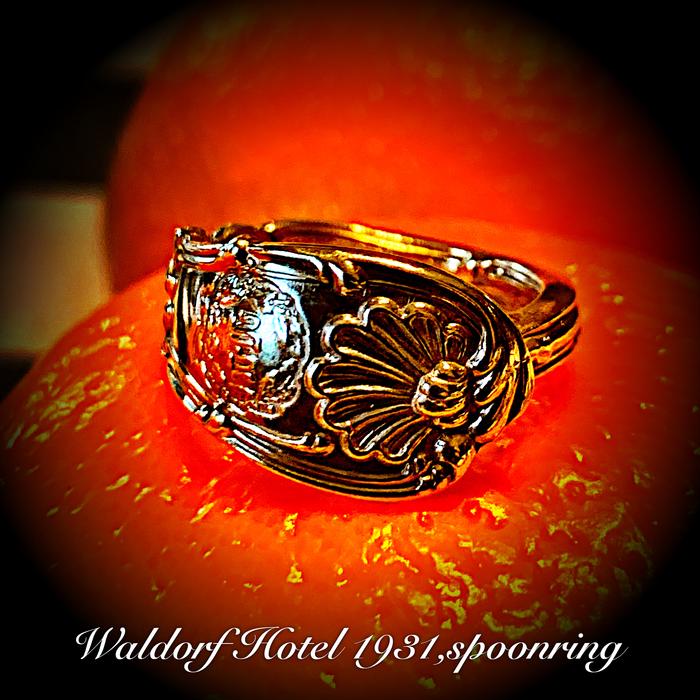 Dragonfly earrings
1900s silverplate spoon hammered into earrings. Sterling ear wire.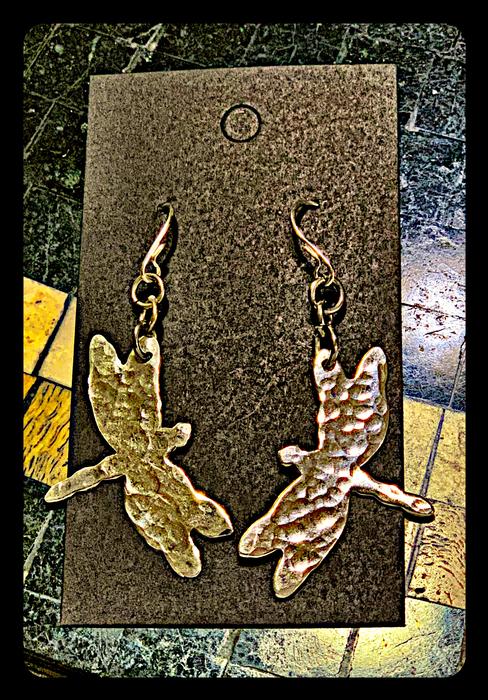 Gerber baby spoonring
The most recognized face in America! Up cycled baby spoon ring.

Heart pendant (AAOTH)
1900s spoon bent into heart shape just for OKC!