Brushes & Bows
Clothing - Child
Space B-548
Space B-548
Space B-549
Space B-549
Profile
Trendy fashions for girls. (Size 3 mo-10) Casual and Holiday. Dance and Gymnastics Wear (4-10), Hip Chic accessories. Fun Furry Backpacks, Mermaid & Unicorn Jewelry Boxes.
---
Booth Front
Front of our booth.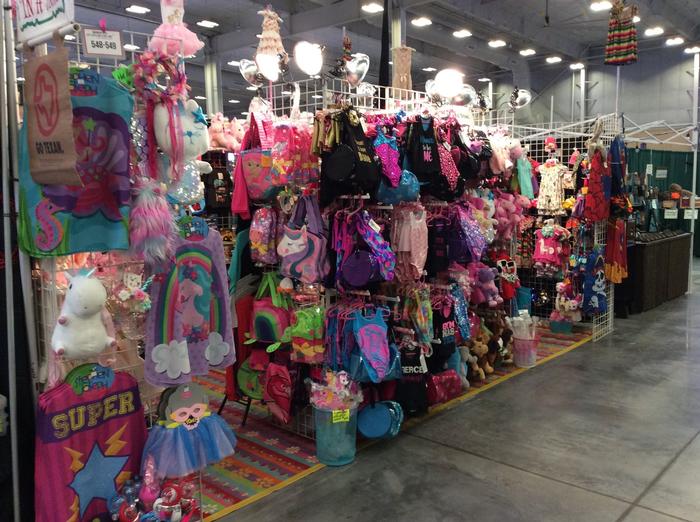 Gymnastics/ Backpacks & Trolley
Our Gymnastics and Backpacks & Trolley section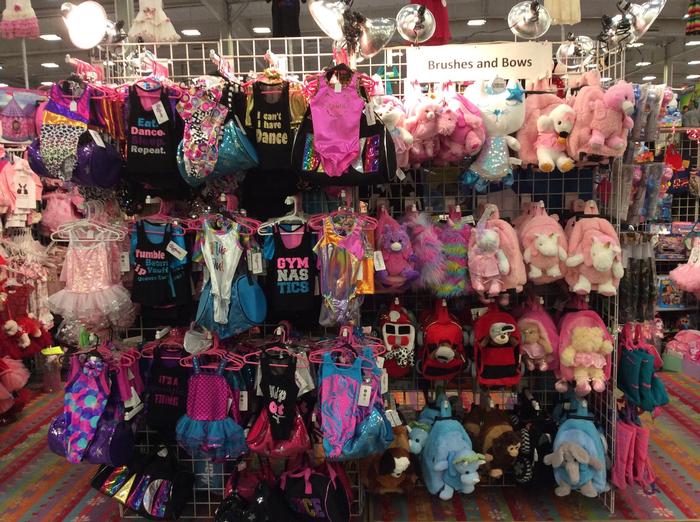 Serape clothing collection
Serape Clothing lines.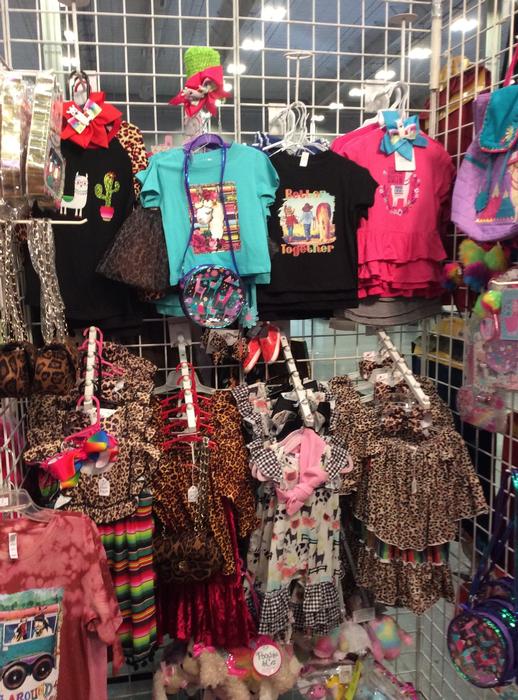 Leopard Clothing Line
Leopard Clothing Line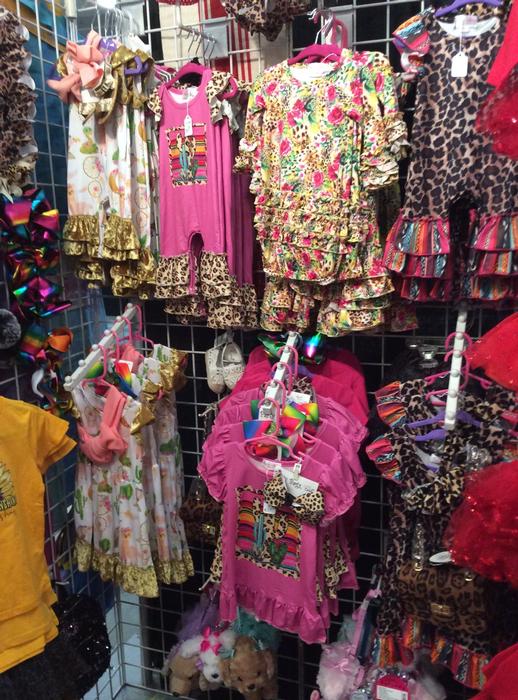 Baby Clothing Line
Baby Clothing Line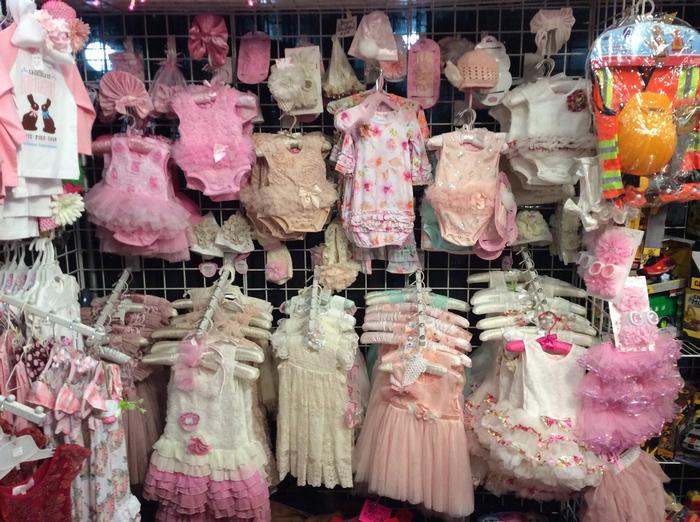 Shark and Dinosaur Line
Shark and Dinosaur Line