Glazing Grace Stoneware
Ceramics and Pottery
Website
Space B-732
Space B-732
Space B-733
Space B-733
Space B-734
Space B-734

Profile
Hand-crafted pottery for kitchen and home.. Because of the cancellation of the June show, we will ship to you most anything you want. You are encouraged to give us a call and we can try to help you with what you need. Thanks Jaxon
---
Getting ready to load my gas kiln
Lots of glazed bisque ware on racks in the barn waiting to get loaded and fired.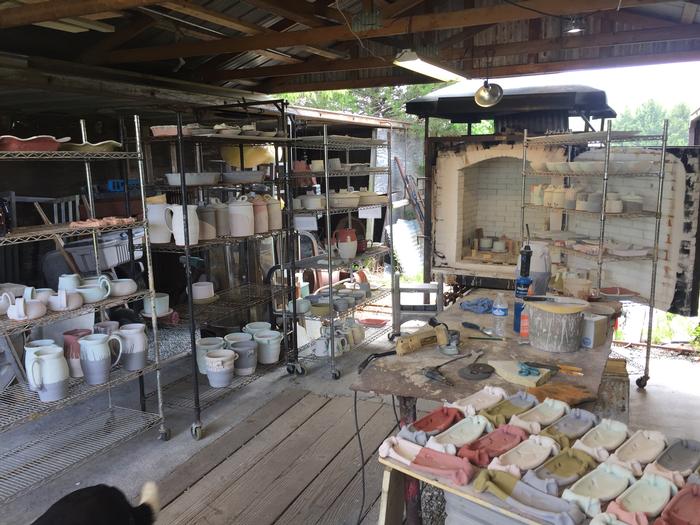 Partial booth.
Just a fast glimpse of some of the things we have.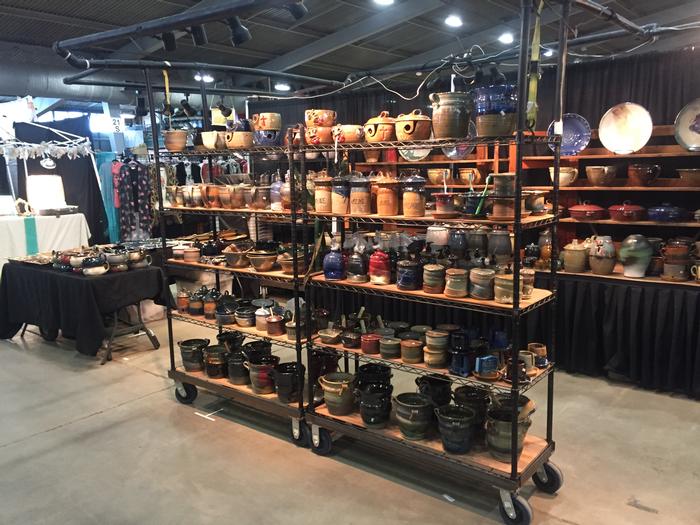 Treat jars
Fresh treats for furry family members ?? $45.00 and free shipping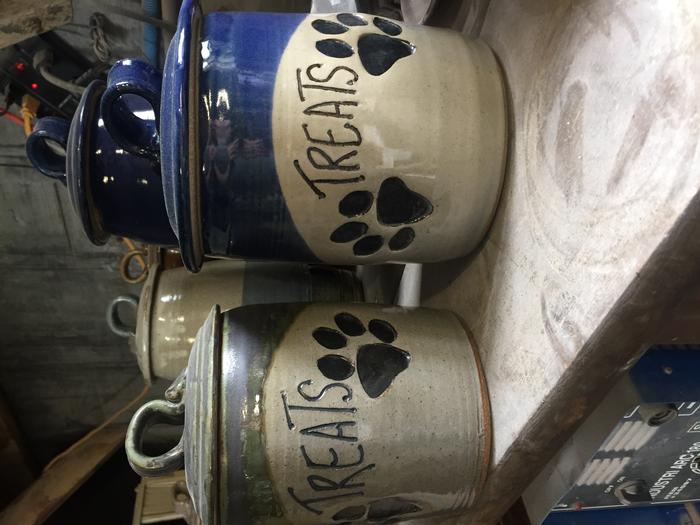 Pitchers. $45.00 free shipping
We have lots of colors to choose from . They will hold a half gallon.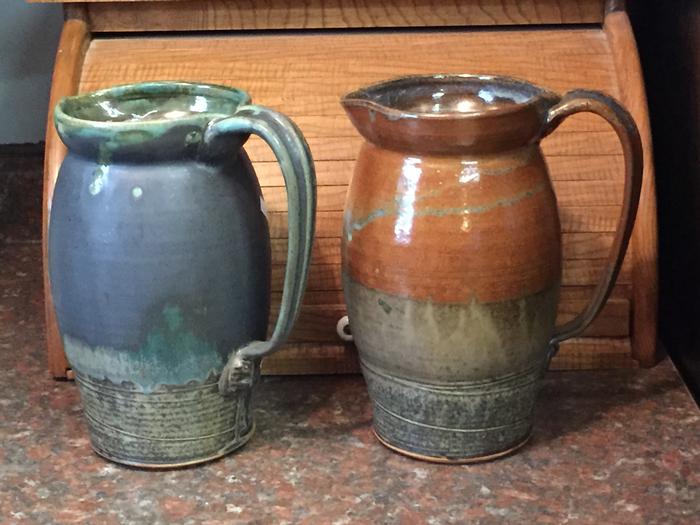 Wall pockets. $30.00 free shipping
Ready with drain holes in them to plant your spring flowers.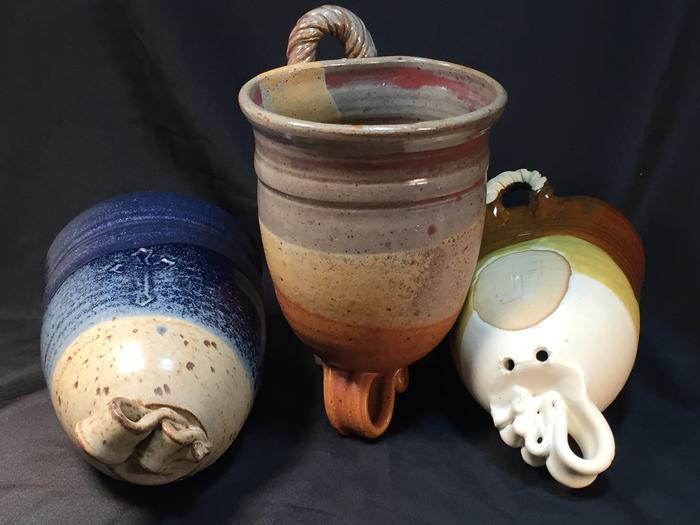 Face yarn bowls. There is a nostril that yarn may go through. $49.00 free shipping
Hade made stoneware.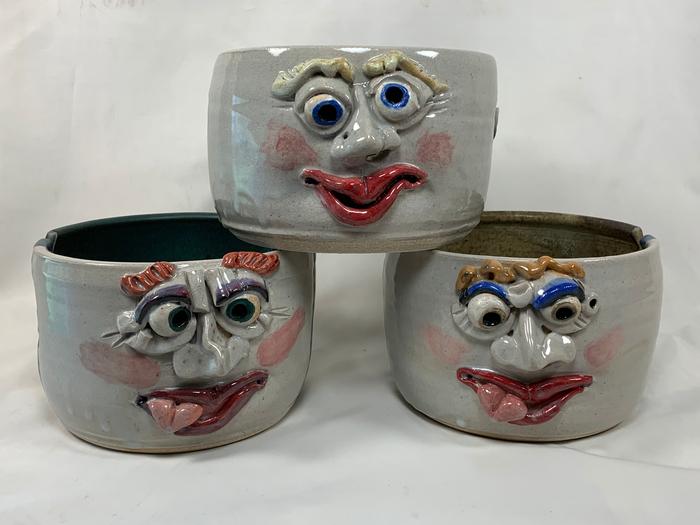 Butter bells $30.00 free shipping
Hand thrown stoneware, variety of colors.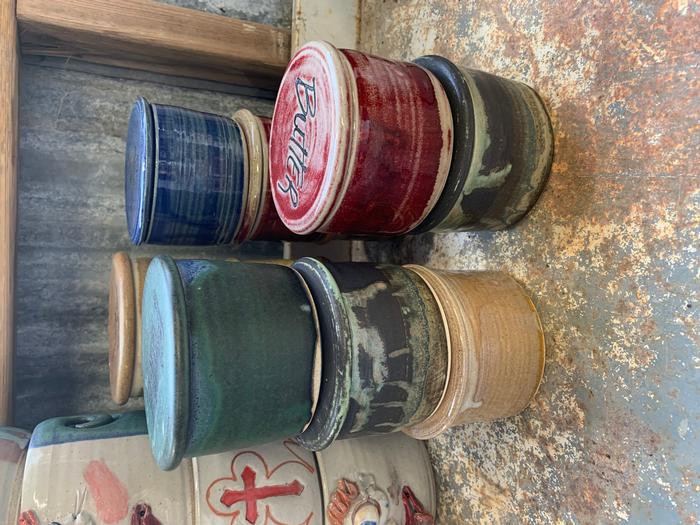 Coffee cups $25.00 free shipping
Lots of colors, hand made stone ware , large handles, holds 14+ ozs free shipping.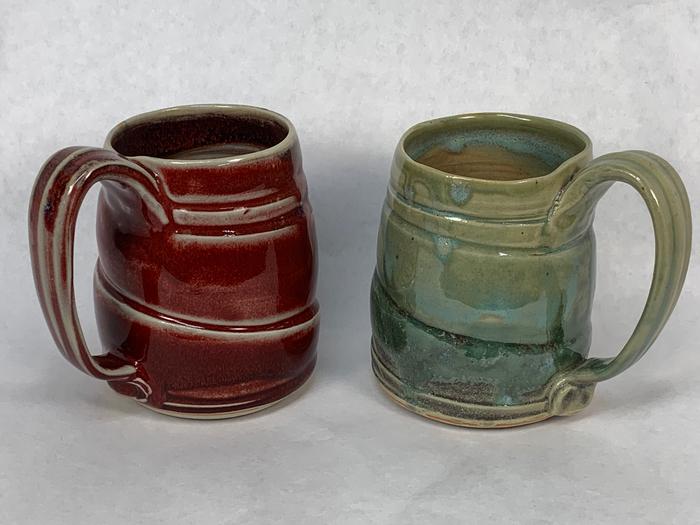 Soup bowls $25.00 free shipping
Hand thrown stoneware. Large comfortable handle, will hold at least 22 oz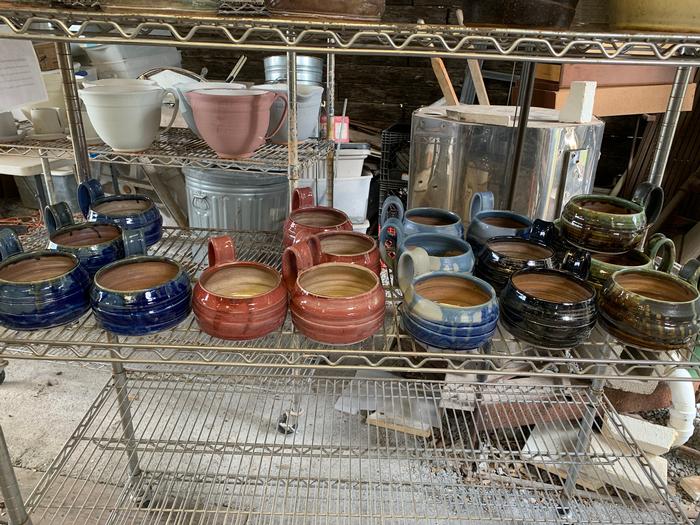 Sponge holder $22.00 free shipping
Hand thrown stoneware. Keep your wet scrubby up to dry, has a drain hole to go toward your sink.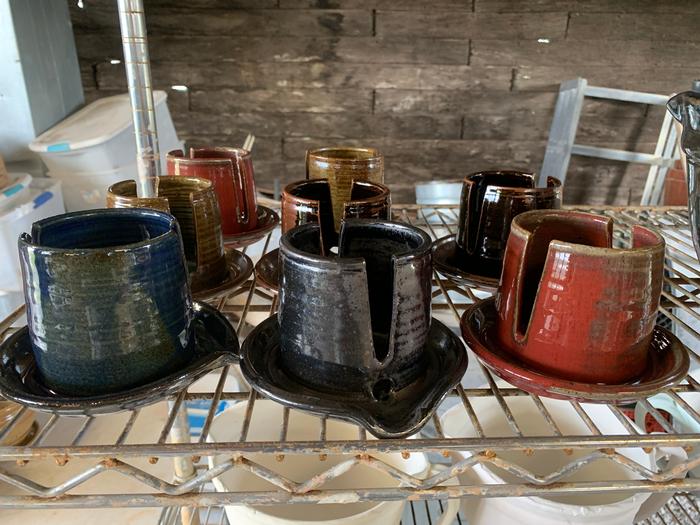 Grease pots
Stone ware hand thrown. Will hold a soup or veggie an so you can easily throw it away $35.00. Free shipping
Microwave bacon cooker $33.00 free shipping
Bacon not included !! We put 7 slices of bacon on it and put it in our 1250W microwave for 8 mins , and they came out crispy. May vary with yours.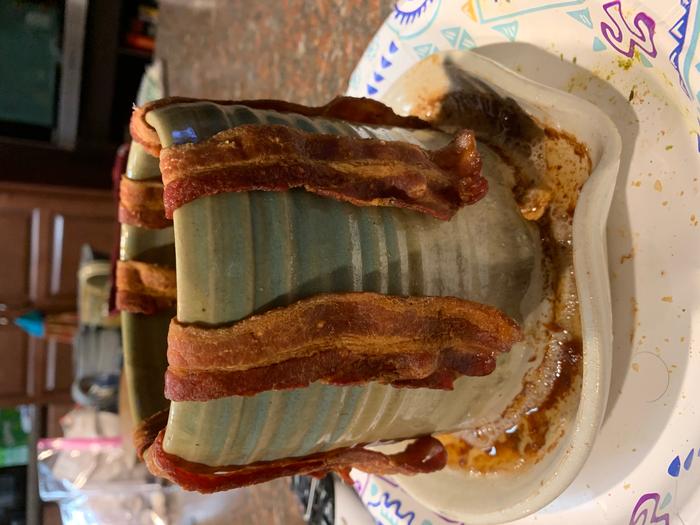 Orchid pots with drain tray. $58.00 free shipping
Nice large pot with lots of holes for adequate draining and holes for roots to hang out. Welcome to call and get more pics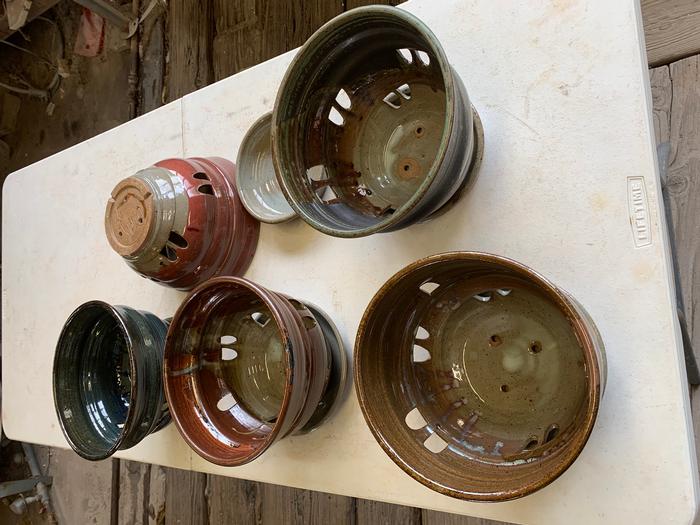 Small planters $30.00
Variety of colors hand thrown with attached drain train.