Cord Covers
Home Decor
Website
Space B-167
Space B-167

Profile
(TRI) Terry Raney, Inc. established in 2006 in OKC, actually began under a different name over 20 years ago as a service business. I opened my first two retail stores in 1999, and shortly after 9/11/2001 moved to one location: "The Market at Quail Springs" in OKC. This was actually the beginning of my hand- made cord covers. In 2006 everything changed. I married my beautiful wife, Cathy, who helped establish TRI as it is today, while holding a full time oil & gas executive assistant position. Now retired, her passion is nannying newborns & toddlers. We both enjoy quiet vacations on the beach, and private log cabins in the woods. We have two mini (chocolate) Schnauzers, Kaiser and Khloe. We value and appreciate all our supporters over the years, so all our products are still hand-made and can be found online, and at 8 retail mall locations in Oklahoma. and Texas. I especially enjoy meeting you at one of 5 "An Affair of the Heart" shows, or at one of our 12 monthly 4-day shows in Canton, TX. We'll even customize any of our products to fit your decor. For all the retail, show locations and times, you can either call, text or email me. When you call us you are talking to the owner, we are here to help.
Order our products on line at http://cord-covers.square.site. As always we offer free shipping in the US. You will also find us at http://cordcovers.etsy.com.
---
Accent Shades
Available in 4 sizes and 3 shapes and multiple combinations. Our Small round bell, 4 panel accent shade. 3IN x 6IN x 4.6IN. Clip fits on the light bulb.Choose one of our coordinating Cord Covers to complete a decorator look to your lamp or chandelier fixture. Another "Hand made in Oklahoma" product by TRI.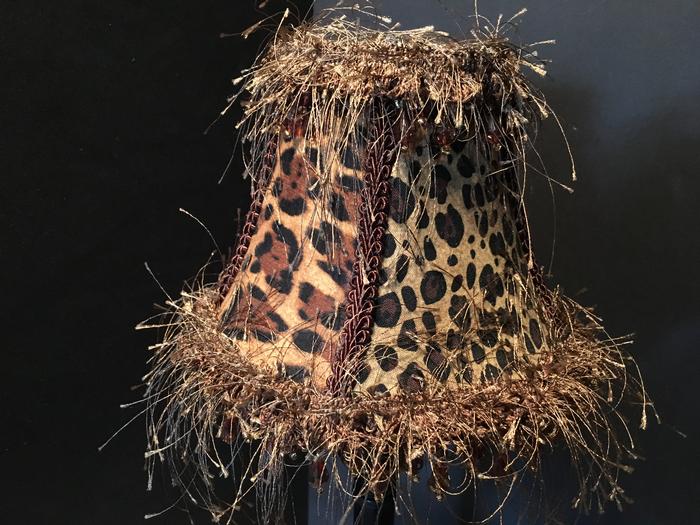 Night Lights
Traditional style half shade with on/off switch, or request a dusk to dawn switch for no extra charge. Choose from multiple combinations or have one custom made for your decor. Use our coordinating Cord Covers to complete that decorators touch to your home. Another "Hand made in Oklahoma" product by TRI.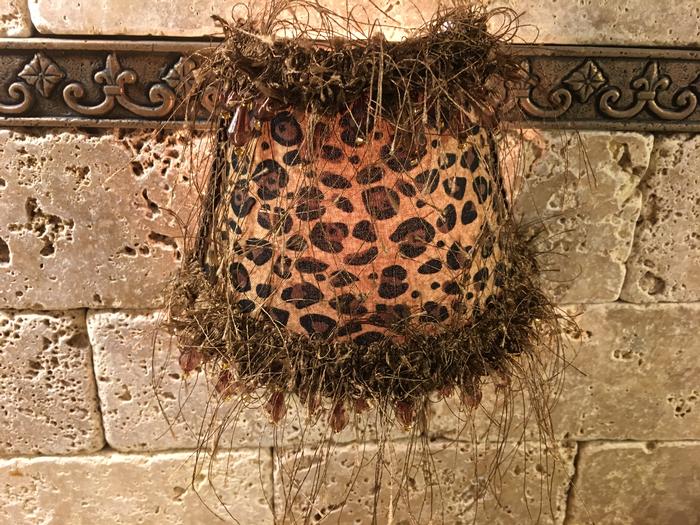 Wreaths
Our wreaths are oval in shape and approximately 24" x 30".. They can be custom ordered to match your decor. Dress up your front door and be the envy of all your friends, spring, summer, fall or Christmas. Another hand made in Oklahoma product by TRI.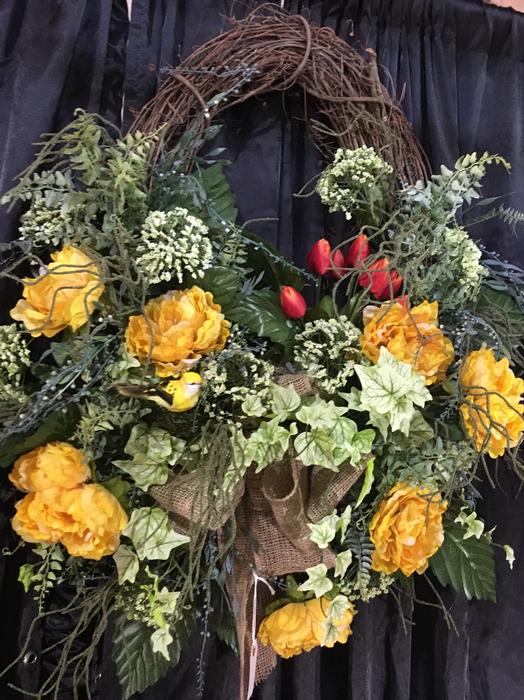 Cord Covers
About Our Wrap-around 6' Velcro Cord Cover style is an elegant and easy way to add a decorators touch and cover ugly chandelier chains. Emphasize your chandelier, not your chain! Applying the Cord Cover is simple with our sewn in Velcro. There's no need to detach the chandelier from the ceiling. With sewn in Velcro, it's easy to remove your cord cover for cleaning or to change it with seasonal decorating. When ordering, a rule of thumb is two times the length for the most fullness and gathering. Example: A 4 foot chain would need at least one 6 foot Cord Cover. This product also works well to cover computer and TV cables. Simply bundle them inside the Cord Cover and Velcro close. We recommend our Slip-on Decorative Cord Cover Style for lamp cords or cords that can easily be slipped thru the cover. They come in 54 inch, 9 foot, and 15 foot lengths. Use the same rule of thumb for fullness when ordering. With over 75 different color and size choices you are sure to find one that will match your decor. They are machine washable and hand made in Oklahoma by Terry Raney. You should never use them on damaged or exposed electrical wires. As always my Cord Covers Ship free in the US. To see our NEW colors, VISIT http://cord-covers.square.site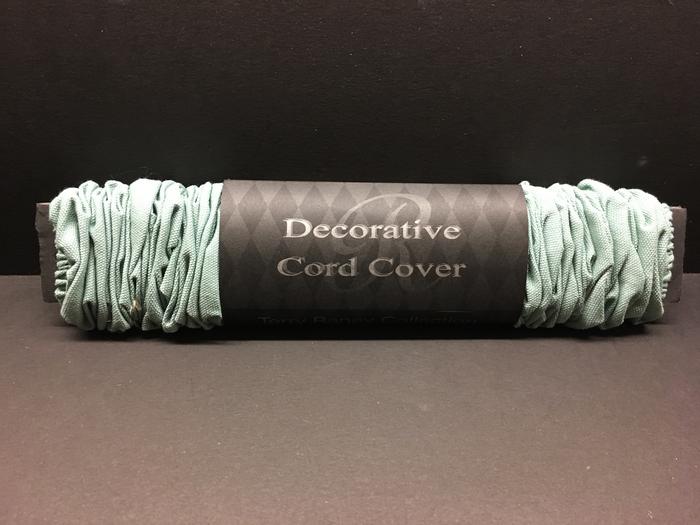 Accent Lamps
Choose from 2 styles and sizes. All of our shades are interchangeable and include a free cord cover. Have one custom made to match your decor or select from one of our many combinations. As always another hand made in Oklahoma product by TRI.