Not Just Dolls Heart & Soul Nursery
Dolls
Website
Space B-543
Space B-543

Profile
Stop by and meet Suzanne the Doll Doctor. Home of the Kustom Kids dolls made to look like you child. Ashton Drakes, Real looking newborn, reborn style, silicone babies, Adora, American Girl size dolls, Middleton, Barbie, J C Dolls, look alike dolls, doll clothes, doll furniture, and Madame Alexander. We do doll appraisals, doll repair and sell new, vintage and antique dolls.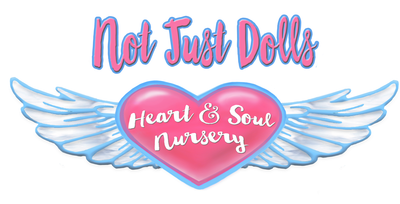 ---
Elizabeth Baby
Love grows in the tiniest places - in a sweet face full of innocence, in shy blue eyes that could light up the world! Now, let love grow every second with the Elizabeth Baby Doll. Making this baby girl doll even more lifelike, she is weighted and poseable to feel so real in your arms! This darling 18 inch baby doll is handcrafted of RealTouch® vinyl to recreate every hand-sculpted detail and the softness of baby skin. She is hand-painted to highlight her precious features that bring her personality to life. From her wispy strawberry-blonde hand-rooted hair to her delicate lashes and rosy cheeks, this So Truly Real® doll is sure to melt your heart the minute you hold her in your arms. Plus, she wears a soft pink and green footed sleeper embellished with flower appliques and a matching pink hair bow. Strong demand is anticipated for this sweetheart.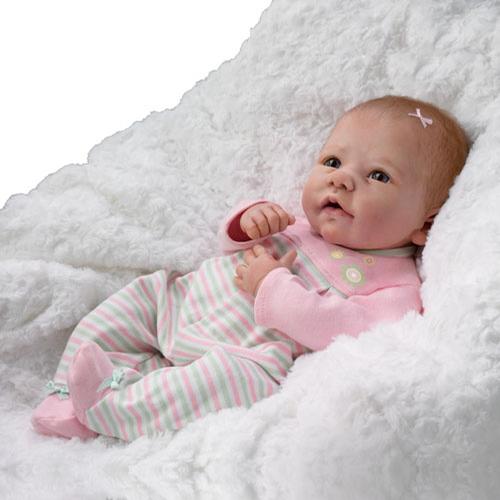 Not Just Dolls Heart & Soul Nursery
Ashton Drake dolls, reborn style babies, silicone babies, Madame Alexanders, Middleton, Barbie, Adora, J C Dolls, look alike dolls, American Girl Size Dolls, doll clothes, doll furniture, Doll repair, and doll appraisals.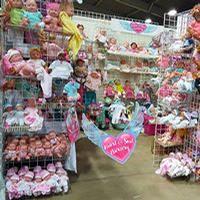 Dolls
Baby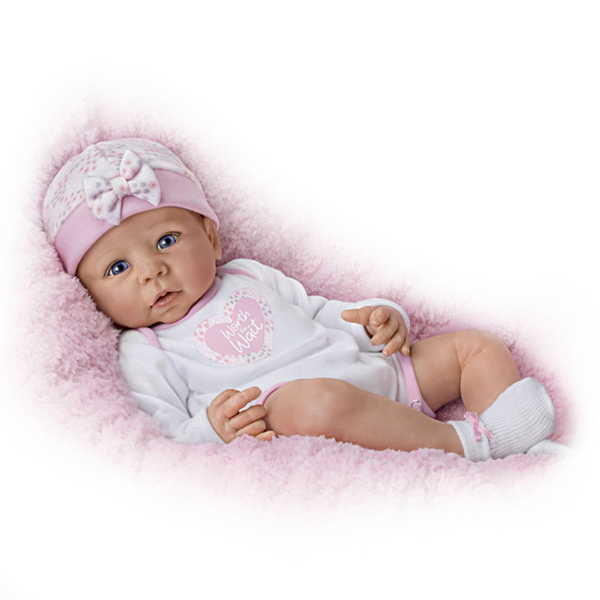 Babies
Breathing baby $169