Glitter Flops
Shoes
Website
Space B-776
Space B-776
Space B-777
Space B-777


Profile
Glitterflops are handmade orthopedic flip flops adorned with hand set Swarovski crystals.
Assembled in the USA.
---
Glitterflops
A little heaven for your feet, Glitterflops with Orthofoam Technology are adorned with Swarovski crystals. Comfort never looked so good!
Oct 2019 limited edition styles
These cute styles will be offered until gone!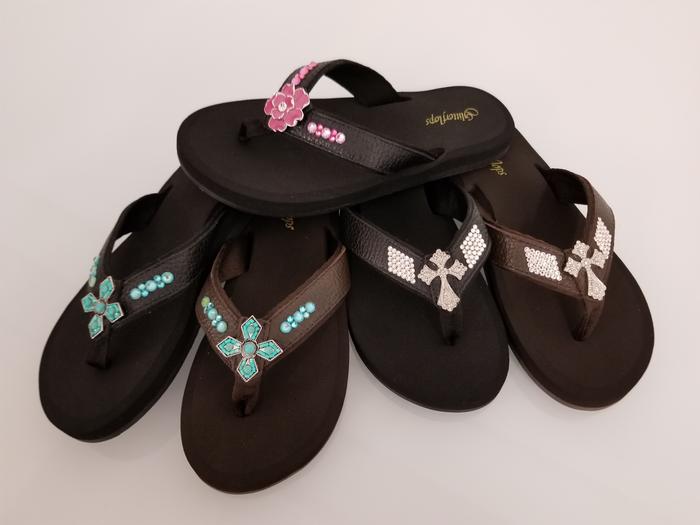 Leopard is for everyone!
Our beautiful Leopard Designer Glitterflops are exquisite!