Kirby Lumber Supply
Housewares
Space B-72
Space B-72
Space B-73
Space B-73

Profile
Woodwork - furniture: tables of all sizes, plant stands and bath boards. Walk hanging - decor items.
---
Bath Board
Bath Board - bass wood w/ Gold handles. 29 across 12 - 14 across. Very light weight and a finished product. ** board in photo - SOLD. ** all our boards vary in size, shape, color - of wood and hardware. Which makes them SO unique!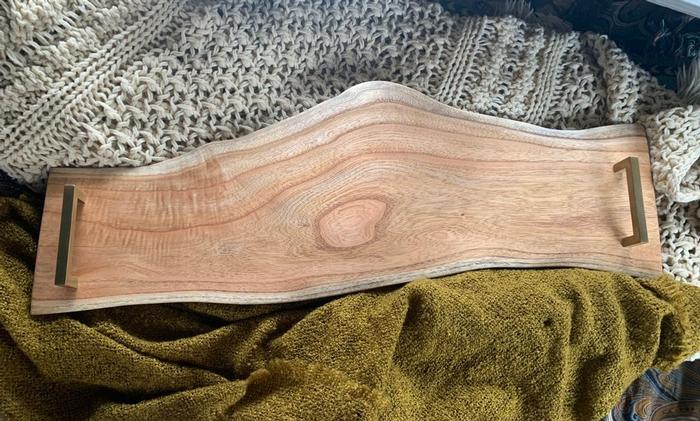 Triangle - Side Table
Modern triangle side table. WOOD: cedar. Gemstone inlay throughout. Bright pops of color. Unique tables with [without] gemstone inlay. We also have some resin inlay + colors. 18 H.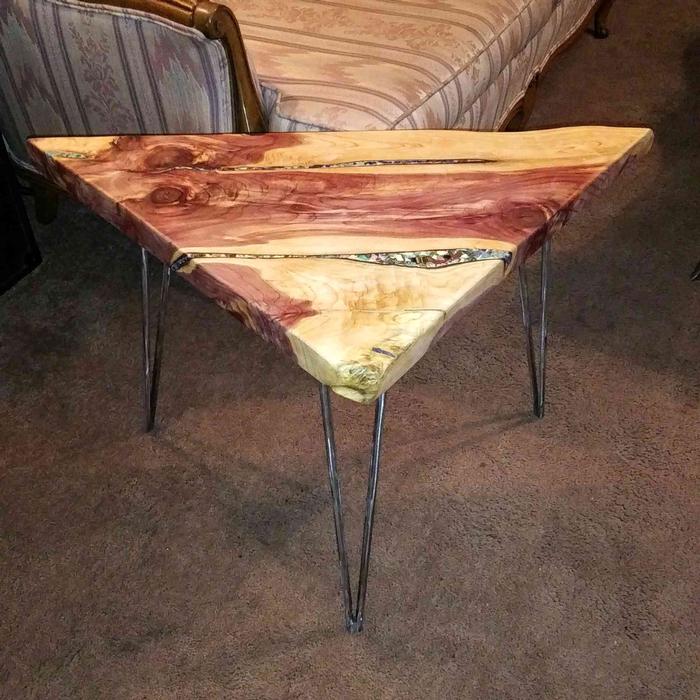 Bath Board
Bath Board with fancy gold handles. ? One of a kind - lays across bathtub, for you to enjoy anything you can dream of while soaking.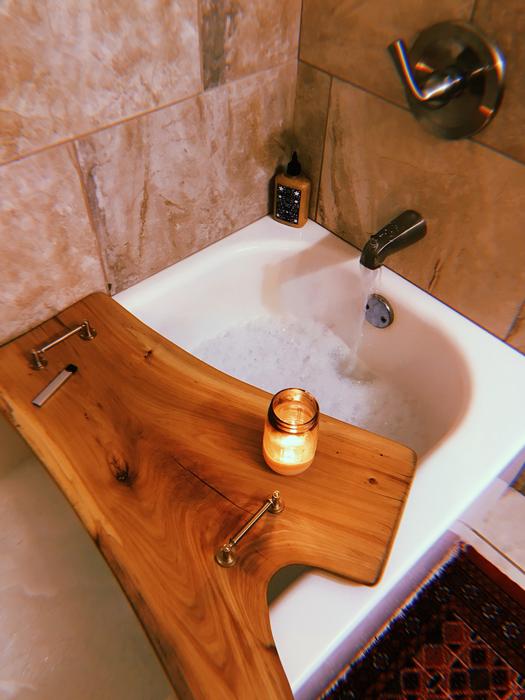 Cedar coffee table
Cedar coffee table - with gemstone inlay.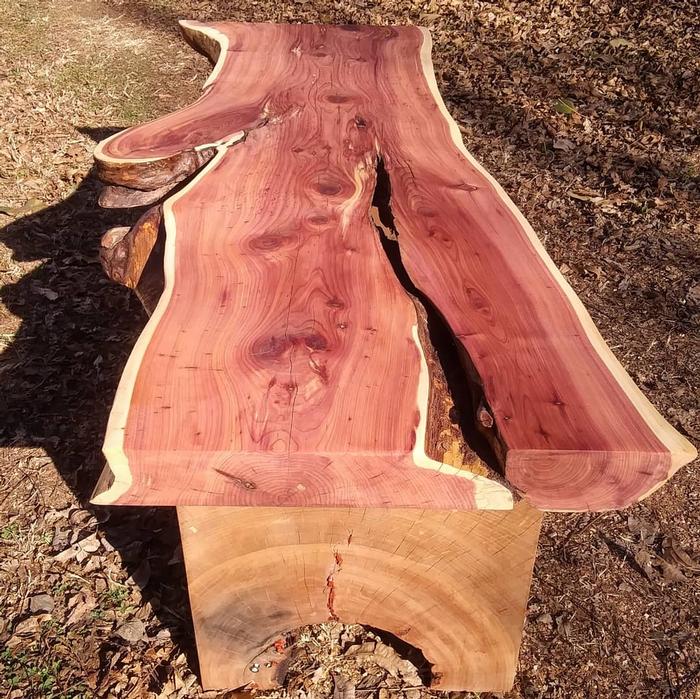 Sycamore coffee Table
Supa mod coffee table - and totally available! Base : hand welded. WOOD: sycamore.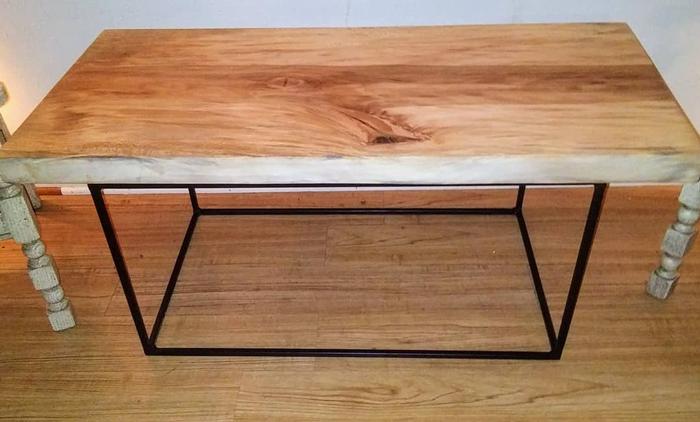 Breakfast in bed tray
Black walnut tray. With silver finish handles. Very sleek - Love it! 29-30 across. 12 - wide.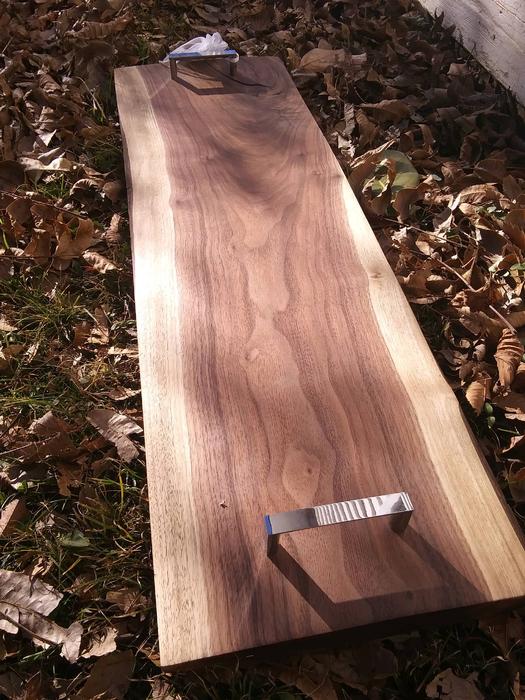 Spalted maple bath board
Bath board - with mod gold handles.
Side table.
WOOD: Spalted elm. Legs: custom metal. Side table. 18 H.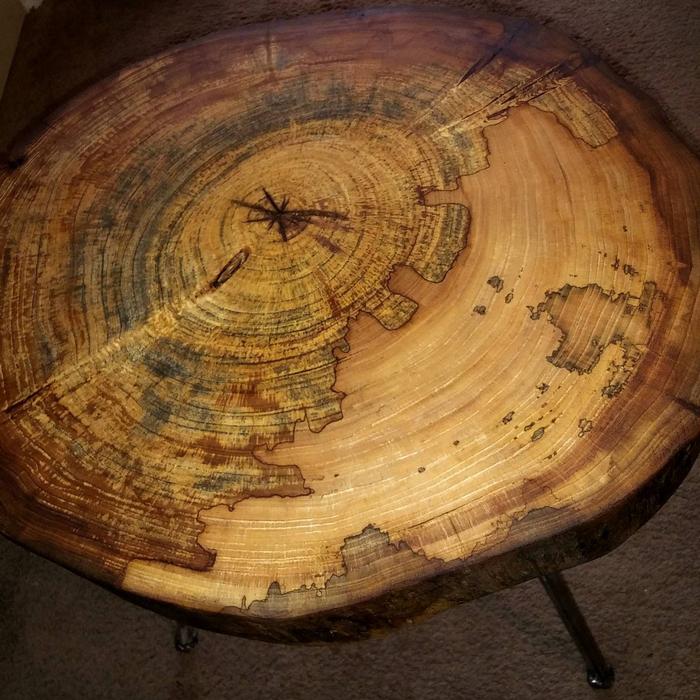 Floating wall shelf.
Cute small and different!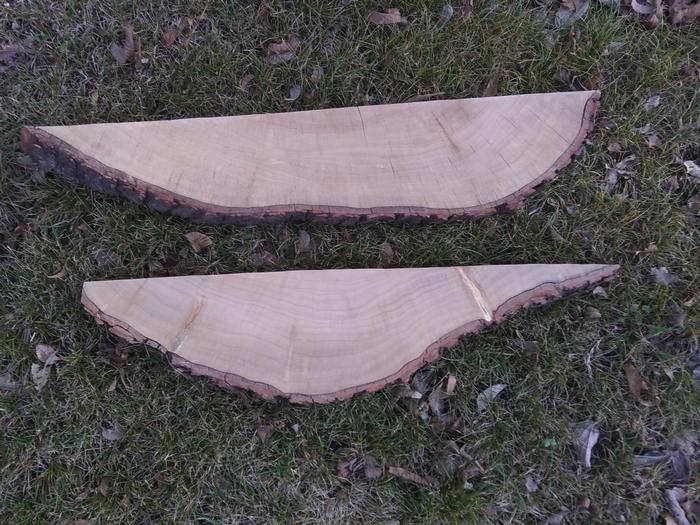 Towel rack
Black walnut. Unique burl piece. One of a kind. 5 Black metal hooks.