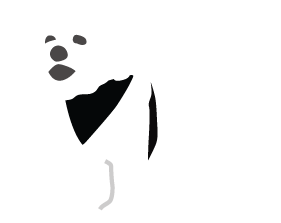 ConventionForce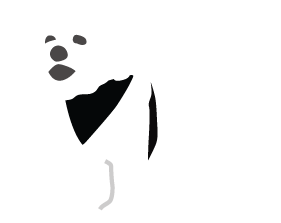 ConventionForce
Farmers market, festival & trade show management software
Event manager login
"This product is a game-changer for exhibit booth sales."
- Oscar Lee, Convention Services, San Francisco Travel (CVB)
New! Farmers Market Lite: $19/month
Powerful
farmers market management software
for managers looking to automate their operation while maintaining flexibility. Mapping, registration, online booth sales, invoicing, reports, emails and more.
View Features >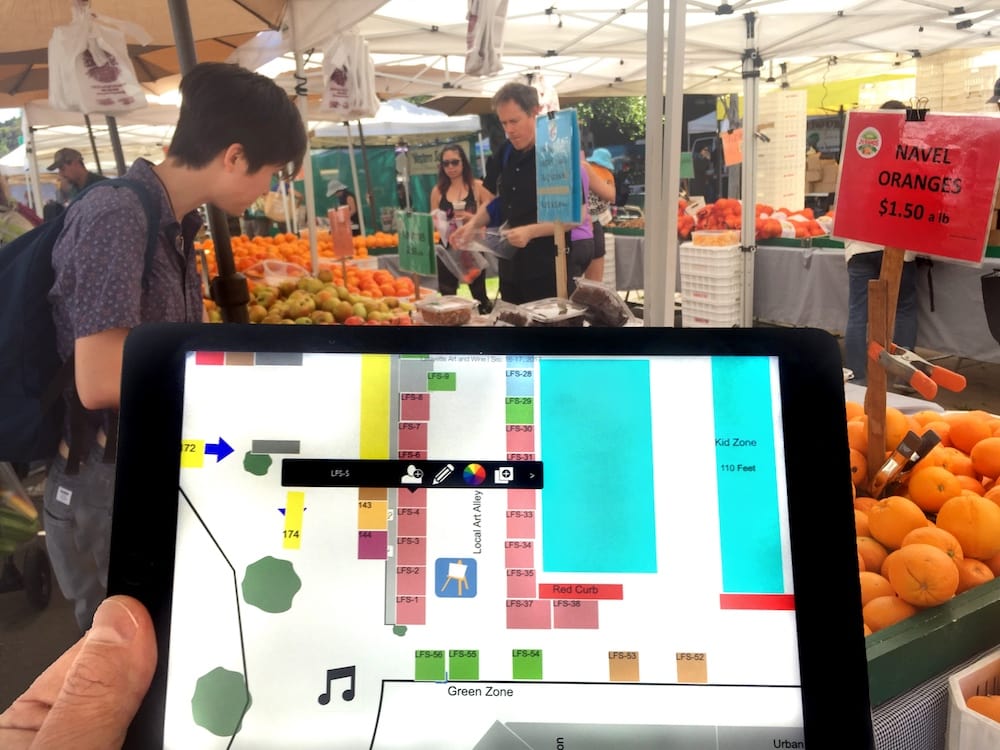 ConventionForce Pro:
$159/month
$159/month
✔ Mapping and booking
✔ Vendor registration
✔ Online payments
✔ Reports
✔ Email and SMS blasts
✔ Booth availability maps
✔ Real-time printing
✔ Prospecting tools
View Features >
---
No software required
Unlimited users for one flat rate
Stop wasting time
jumping between Excel, online forms and email.
We tie your data together in one system:
Map - Vendor - Registration - Payment
Many advantages, like one click to see all invoices for a show, vacant spaces, unpaid booths, who's booked and
more
!
Somewhere in the world there's a ConventionForce-driven event happening every 12 hours...and more joining every week
Who's using ConventionForce?
Event organizers who
sell booths
in 60 cities on four continents use the platform... Outdoor festivals, big trade shows, local farmers markets, crafts fairs, art and wine festivals, annual luncheons, boat shows and more. Some customers book
200
booths a year while others book
10,000
. Some collect online registrations and payments, some don't. They range from lone organizers to Chambers of Commerce to large corporations. And all of them
save time and money
using the system.
Here are just a few:
What are they saying?
"
This product is a game-changer for exhibit booth sales.
"
Oscar Lee, Convention Services, San Francisco Travel (CVB)
"
The system works perfectly for our needs!
"
Event manager, Comicon Puerto Rico
More reactions >
A few quick videos
Moving multiple booths
Aligning booths
Adding icons on the app
Resizing and moving booths
New! iPhone and iPad app
Manage your trade shows and festivals with this insanely intuitive mapping and vendor booking app. Now available for the iPhone and iPad!
Get the app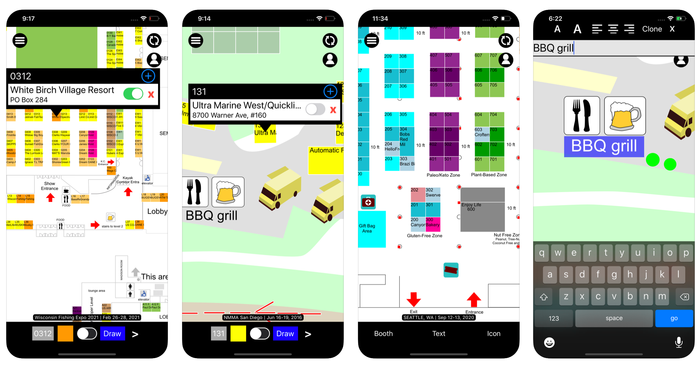 Contact us for a free trial
Setting up your account is easy. Give us a call or email so we can discuss the account type that works best for your shows. Receive all the personalized support, setup and training you need.
Call
Email
Skype
WhatsApp
Latest News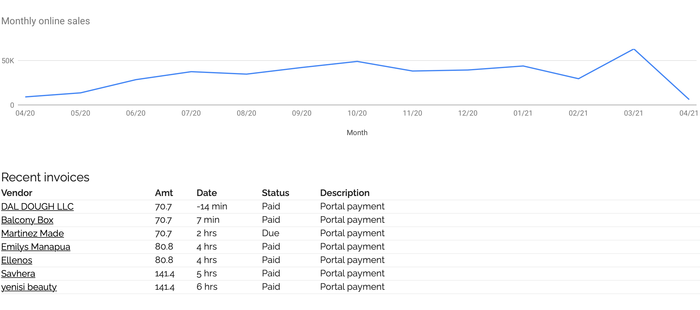 ConventionForce Accounting Upgrades
April 1, 2021
To assist you with your financial reports we've added the ability to track individual pieces of each payment your vendors make.
You sell booths, of course. But many of you also sell tents, electricity, chairs and so on. You may require one-time annual fees, impose late fees, charge tax, offer bulk discounts or coupons, or allow vendors to apply credit to purchases. And you pay your own processor a fee.
Now we track it all and make it available in your reports. The fields we track include:
Booth fees
Booth discounts
Extras: tents, chairs ...
Taxes
Late fees
One-time annual fees
Random items (t-shirts, sponsorships)
Coupons used
1% processing fee
Credit applied
Your own fee paid to your payment processor
Total charged
Net revenue
You can add these fields to your invoice reports using the settings wheel on the upper right. They all start with "BD", which stands for "breakdown."
More News >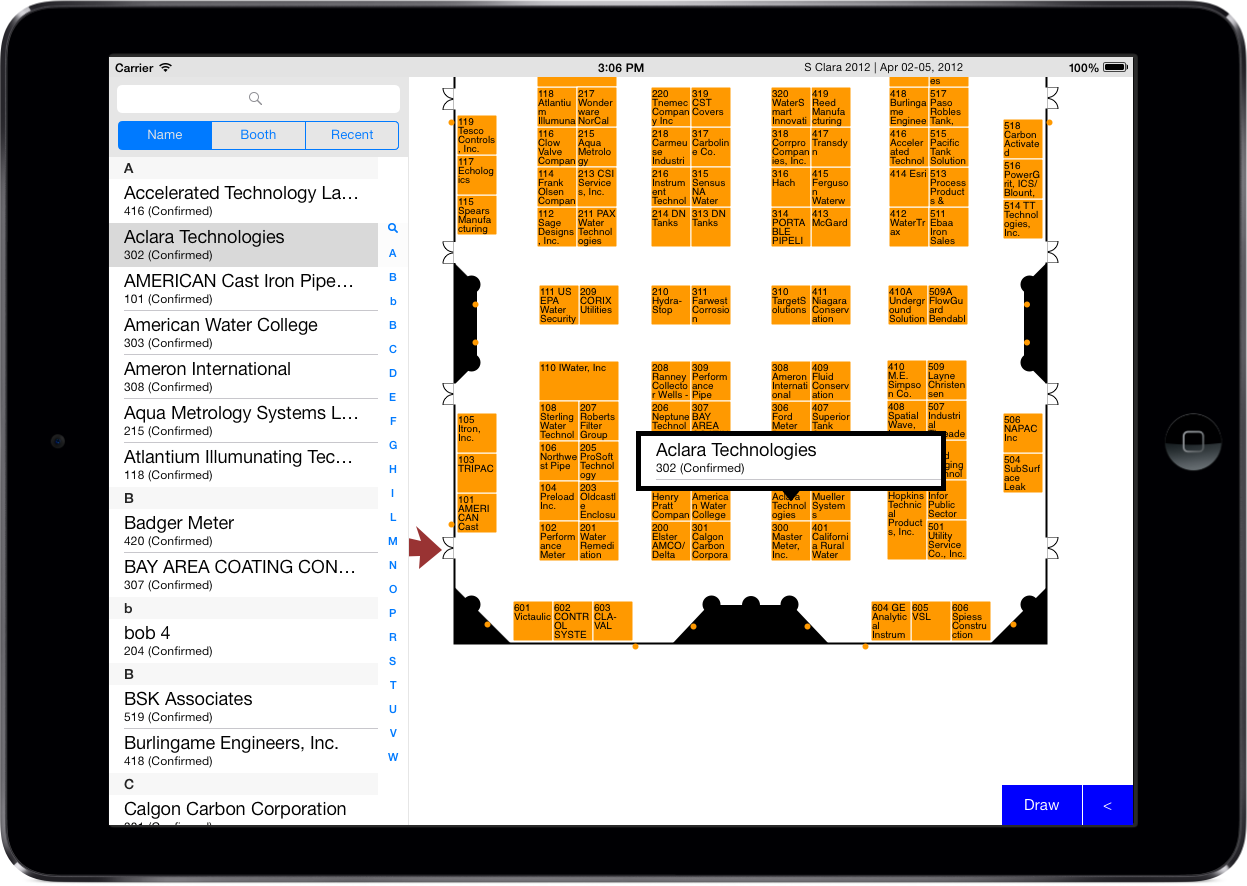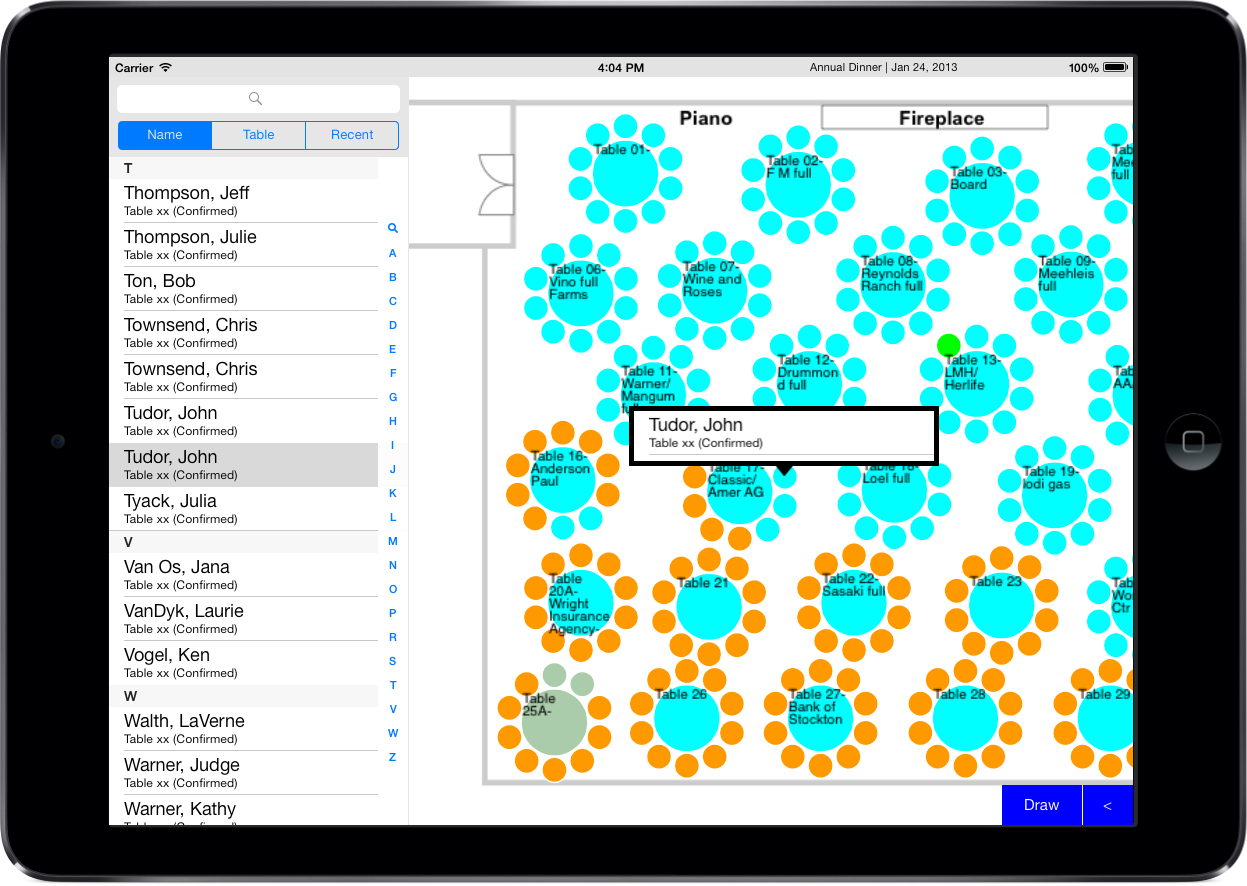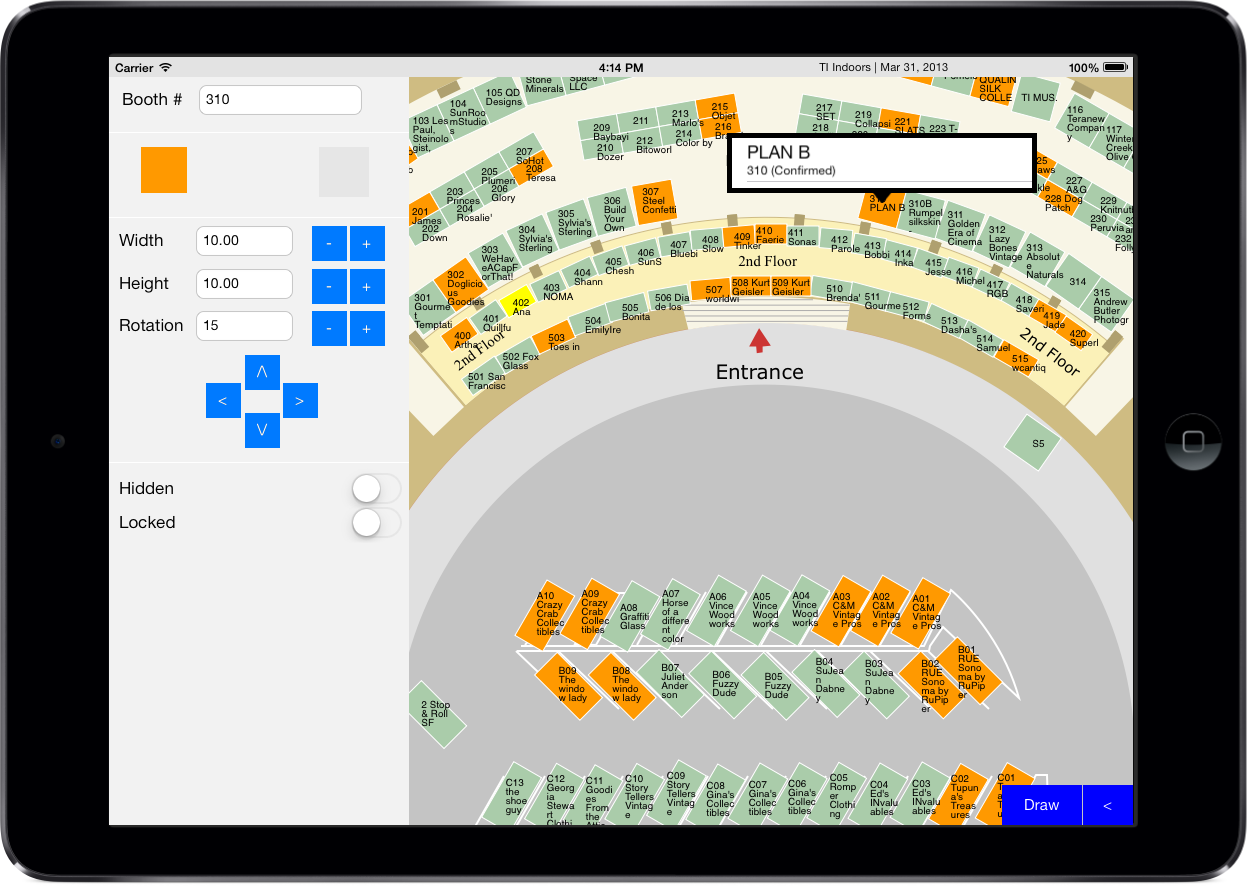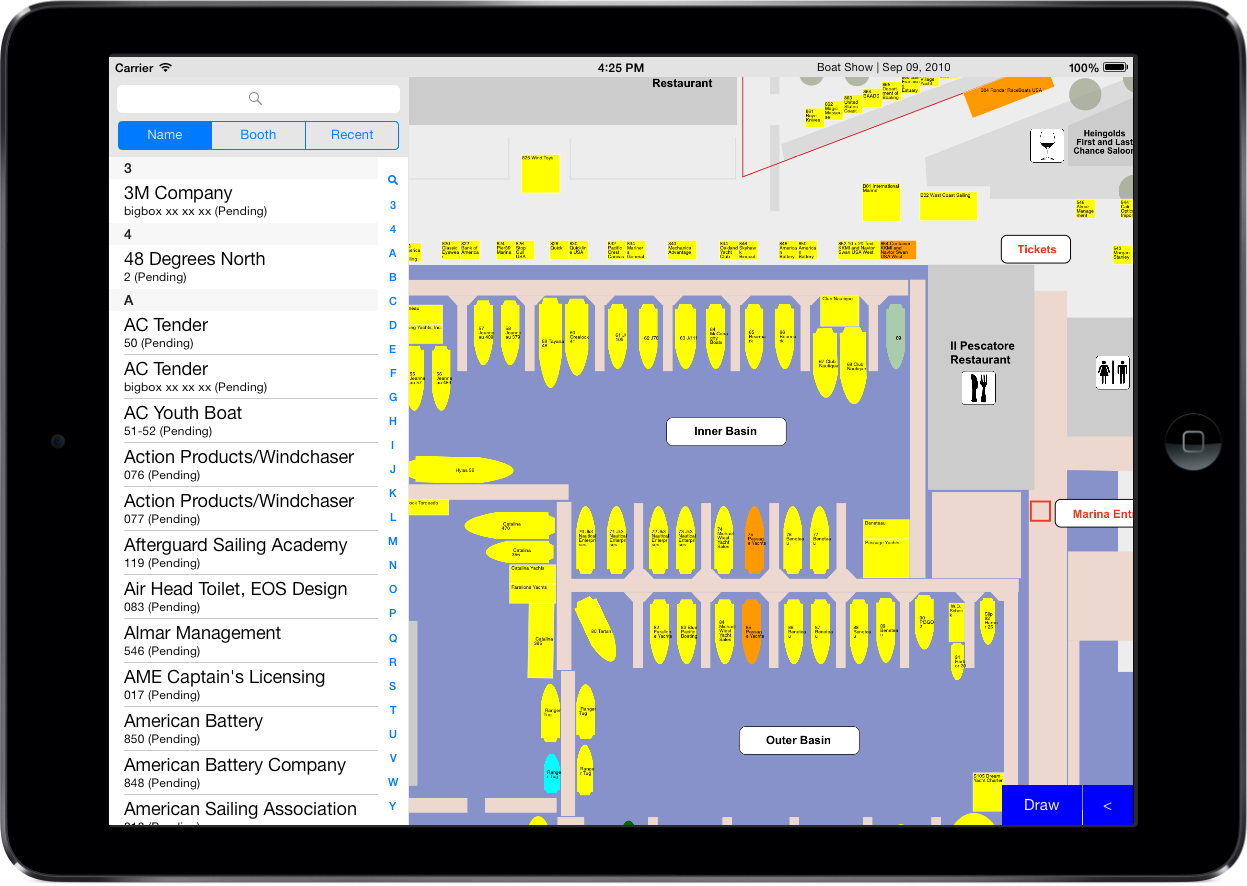 City maps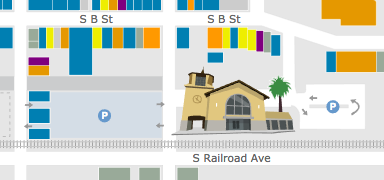 Oddly enough, ConventionForce also makes downtown city maps for business districts. Check out our
MondoMap
product for details!